Eins og allir vita þá ferðast Al Gore um heiminn á einkaþotu og boðar fagnaðaerindið. Fáir vita þó að veðurfarið andar oft köldu þar sem hann ber niður. Svo rammt kveður að þessu að farið er að nefna þessi áhrif Al Gore Effect.
Þegar Gore var í Boston og New York árið 2004 skall á mesta kuldatíð í 50 ár.
Þegar hann fór til Queensland í Ástralíu árið 2006 snjóaði þar í fyrsta skipti í 65 ár.
Í Kanada var verið að selja miða á fyrirlestur Al Gore 7. febrúar 2007 þegar mesti kuldi sem mælst hefur í Toronto hrelldi borgarbúa.
13. febrúar 2007 aflýsti House Committee on Energy and Commerce fundi um hnatthlýnum vegna snjókomu.
Um svipað leyti aflýsti Maryville háskólinn sýningu á "An Inconvenient Truth" vegna snjóstorms.
Þetta er varla einleikið
January 2004—Gore brings coldest temperatures in 50 years to aid his speech in Boston
November 2006—With summer 2 weeks away, Al Gore visits Australia, and brings enough cooling to reopen the ski resorts
February 13, 2007—Almost 2 weeks after the ground hog declared an early spring, the US House Committee on Energy and Commerce's subcommittee on Energy and Air Quality's hearing on global warming scheduled for Feb. 14 is canceled due to an inch of snow, sleet, and hail. Also, Maryville University in St. Louis canceled their presentation of "An Inconvenient Truth" due to snowstorms.

Nú er Al Gore væntanlegur til Íslands næstu daga. Getur það verið að hann ætli að hafa viðkomu í London?  Hvers vegna, jú þessi mynd var tekin í Richmond Park í London í gærmorgun 6. apríl 2008. Hnatthlýnunaráhrif eða hvað? Eða bara Gore Effect?
Sem betur fer kom blessuð sólin og fjarlægði snjóinn.  Ekki er þó víst að börnin hafi verið ánægð þegar snjókallarnir urðu sólargeislunum að bráð.
Í Richmond Park 6. apríl.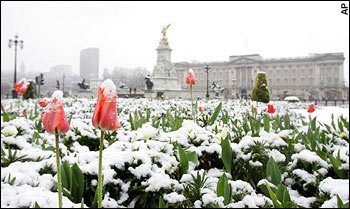 Í garðinum hjá Betu drottningu. 
Það er annars umhugsunarvert hvers vegna Al Gore er að halda fyrirlestur um loftslagsbreytingar á Íslandi. Hann er ekki loftslagsfræðingur heldur lögfræðingur. Þekking hans á eðlisfræði lofthjúps jarðar er auðvitað samkvæmt því. Hann hlaut að vísu hálf friðarverðlaun Nóbels, en þau koma vísindum nákvæmlega ekkert við.  Amen.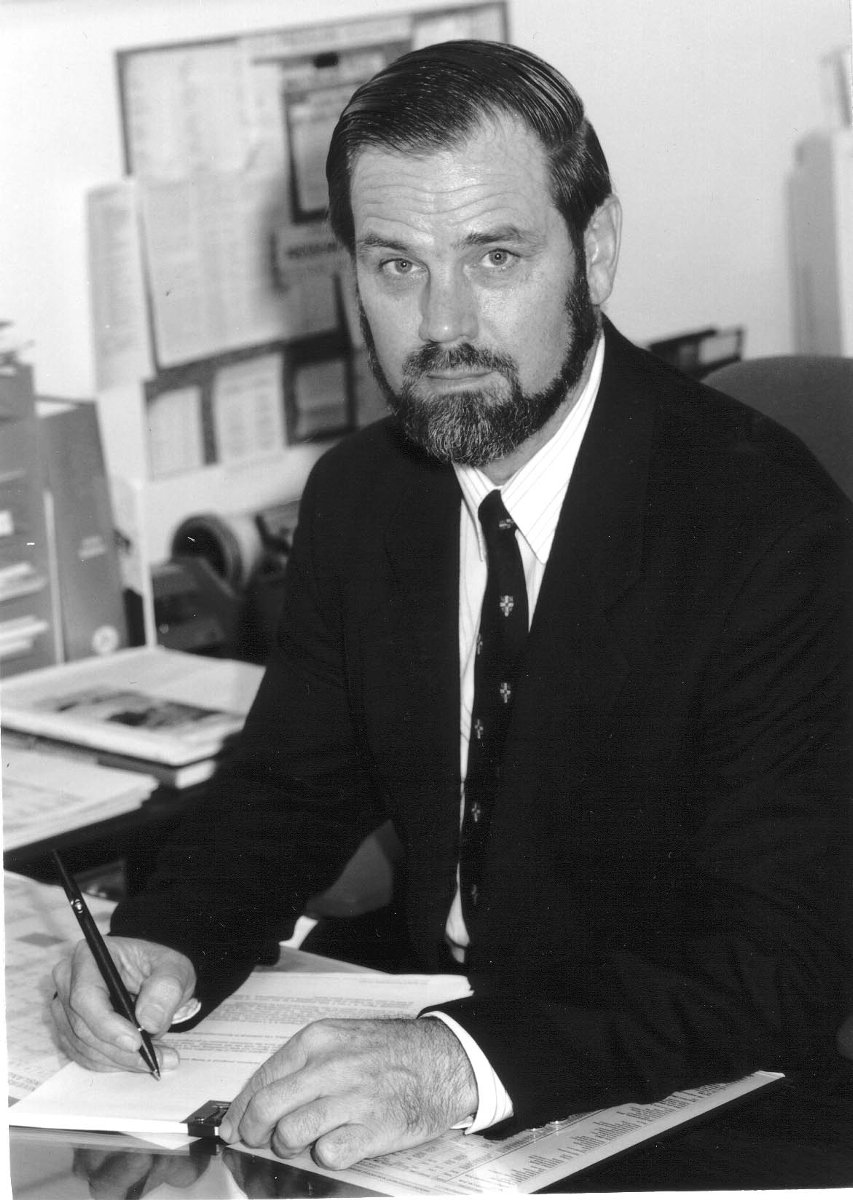 Sem betur fer eru til alvöru fagmenn sem láta í sér heyra. Á ráðstefnunni The 2008 International Conference on Climate Change voru flutt fjölmörg erindi. Meðal þeirra er erindi prófessors Bob Carter. Hægt er að horfa á flutninginn hér og sækja hann í DVD gæðum hér.  Smækkuð útgáfa er hér fyrir neðan. Vissullega er ekkert  Hollywood yfirbragð á myndinni eins og í "An Inconvenient Truth", ekki er verið að plata neinn og ekki heldur verið að hræða almenning. Þessi mjög fróðlegi fyrirlestur kemur væntanlega mörgum á óvart. Hér talar alvöru vísindamaður um efni sem hann gjörþekkir.
Krækjur:
35 villur í kvikmyndinni "An Inconvenient Truth". Christopher Monckton of Brenchley: 35 Inconvenient Truths
Bloggpistill: High Court í London fellir dóm um kvikmynd Al Gore: Níu villur í myndinni.
Bloggpistill: Al Gore og undrabarnið
AOL Video: Snow in London 05 April 200
Úr gömlu ævintýri: ... Enginn vildi láta á því bera, að hann sæi ekkert, því þá hefði hann verið óhæfur til að vera í embætti sínu, eða fram úr lagi heimskur. Aldrei hafði keisarinn eignast föt, sem jafnmikið þótti til koma. "Nú, hann er þá ekki í neinu!", sagði lítið barn. "O, sér er nú hvað! Heyrið hvað sakleysinginn segir!" mælti faðir barnsins, og hvíslaði svo í eyra þess sama, sem barnið sagði. "Hann er ekki í neinu", sagði barnunginn, "hann er ekki í neinu". "Hann er ekki í neinu", kallaði að lokum allt fólkið. Og keisaranum rann kalt vatn milli skinns og hörunds......

H.C.Andersen - Nýju fötin keisarans
Meginflokkur: Vísindi og fræði | Aukaflokkar: Spaugilegt, Stjórnmál og samfélag, Tölvur og tækni | Breytt 9.4.2008 kl. 13:33 | Facebook
« Síðasta færsla | Næsta færsla »